Part-time Study Pros & Cons You Should Know About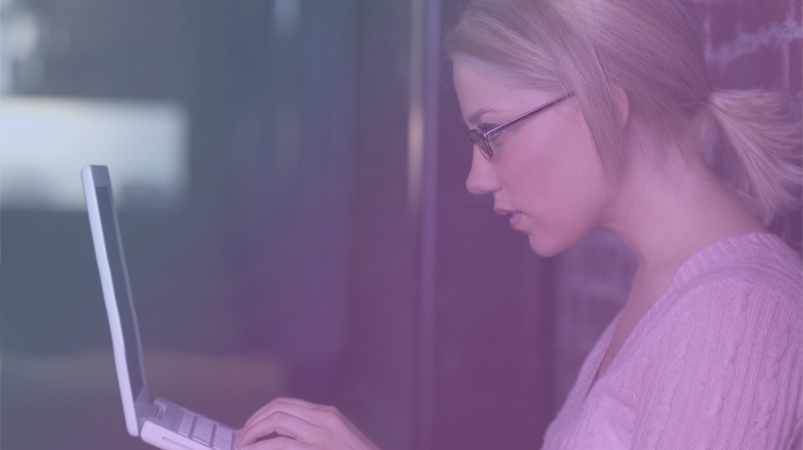 Education is a necessary part of life, and regardless of the responsibility one has, they must increase their knowledge. Excluding schooling, college students have additional responsibilities including employment and families. This necessitates the need for an alternative learning process that will accommodate the responsibilities and at the same time, give the person a chance to get an education. This non-traditional form of acquiring higher education is called part-time education. It involves taking fewer courses each semester to allow the student an easier schedule to pursue all their responsibilities. The two options, part time or full time varies based on commitments required, time, money and availability.
Cons of Part-Time Education
The major disadvantage of part-time education is that it is not always available. Many institutions prefer offering full-time education, with very few courses accepting part-time students. Due to the rise the number of part-time students, some schools have specialized in part-time studies. It can be quite tasking to find specific schools that offer the course one wants as part-time. Individuals interested in part-time education should thoroughly research the course they are willing to study and identify colleges that provide them. Due diligence is vital to ensure that the course is satisfied and meets the standards of employment.
Another limitation to taking part-time education is the duration it takes to finish a course. A student is expected to take fewer units as compared to those who do full-time studies. Taking less course per semester leads to them requiring more time to complete the expected units for graduation. This can be very challenging for a learner who sees other course mate graduating while they are still in school completing their courses. Full-time education can take up to one year to complete. On the other hand, part-time studies can take up to four years depending on the number of classes that one is enrolled in. This is quite long, and hence student requires patience in their studies, and morale to finish their courses.
It is quite tasking for a student to juggle between all the tasks and education. A part-time student has other responsibilities other than school. This might include family, employment and additional responsibility that occupy their time while not at work. On top of these responsibilities, they are expected to complete their education, do assignments, term papers and read for exams and still get good grades. These students, in most cases, rely on essay writing service companies for assistance with their assignments and to ensure that they present quality, well-researched papers to their professors. The amalgamation of education with additional obligation also limits time for fun and other exciting activities.
Part-time students also experience the stress that is experienced for full-time students due to education. On top of their responsibilities, they still have to handle the typical stresses that are pertinent to life in college. Regardless of their situation, they must complete assignments within deadlines and still get a passing grade for them to graduate. It is very common for part-time students to be living outside the campus. This further increases their stress as they do not get to enjoy the luxuries in the university.
The only way to success in part-time education is through having a strong support system which helps you when you are worrying "I cannot write my essay paper well." There are several effects that they are anticipated to take care of and thus won't help to juggle everything. An example is exams time where they have to commit their full time to study and doing the exams. A good support system will ensure that all their other responsibilities are taken care of and hence can go back to their responsibilities after they are through with the education.
Advantages of Part-Time Learning
Many adult learners use part-time as a stepping stone to entering full-time classes. This is most common for adult learners that have not been in school for a long time and need the means to transition to full-time studies. They start with less commitment that is a characteristic of part-time education. This allows them to take only one or two classes a day and hence to give them time to take part in other responsibilities. As they get used to education, they can then enroll in full-time courses.
A significant advantage of part-time education is the cost of tuition. Full-time studies require more classes and hence more money. It is due to this that most full-time students need financial aid to cover the high cost of education. The cost of tuition for part-time learners can also reduce the financial burden and the amount of loan as in most cases they work while learning and hence pay their fees as they go. Financial aid can also be received by part-time students to ease their financial burden while learning.
Another advantage of part-time education is the achievement of job experience while still in school. It is natural for learners to be employed while still in school. This increases their expertise as compared to individuals that wait until they finish school to get work experience. It enhances their chances of obtaining employment after graduating as they already have a network base of possible employees and work experience that makes them more qualified for the job.
Part-time learners that have mastered the art of time managers have more free time to increase leisure and fun in their lives. Unlike a full time, a university student, a part-timer has less coursework and assignments to accomplish per day. This allows them to take part in their other responsibility and still spare some time for fun. This though requires help write a college essay for assistance with school work. It gives part-timers time to do their other duties and responsibilities.
Part-time learners get to interact with a different variety of people. They range from middle ages individuals to old matured individuals, to professionals and individuals from casual shifts. This is a great experienced for people as they get to meet with people from all walks of life. It further gives learners a better perspective of life and helps them understand the life outside campus. The variety of people, lecturers and tutors are also quite remarkable in the provision of support on how to handle all the responsibilities that one might have to take up. Top college homework help can also be received from companies that can assist with assignments.